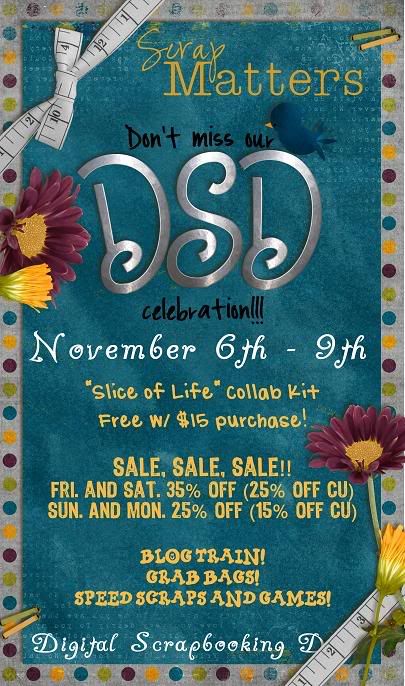 Tomorrow is the beginning of the Digital Scrapbooking Day weekend. And
ScrapMatters
is having a major blow-out sale and celebration. AND when you spend $15 in the shop, you get a HUGE mega-kit for free! (And believe me, this kit is FABULOUS!)
Check back here tomorrow morning for the release of my new grab bag and then back again on Saturday for a stop on the SM DSD Blog Train! You can collect a LOT of fun freebies.
And I realized I forgot to post these photos from our fun Halloween Party last week. Thanks Angie for reminding me!!
Our party was a ton of fun. I LOVE how our costumes turned out! I think we made a pretty cute Spock & Uhura.
And everyone else's costumes were amazing too.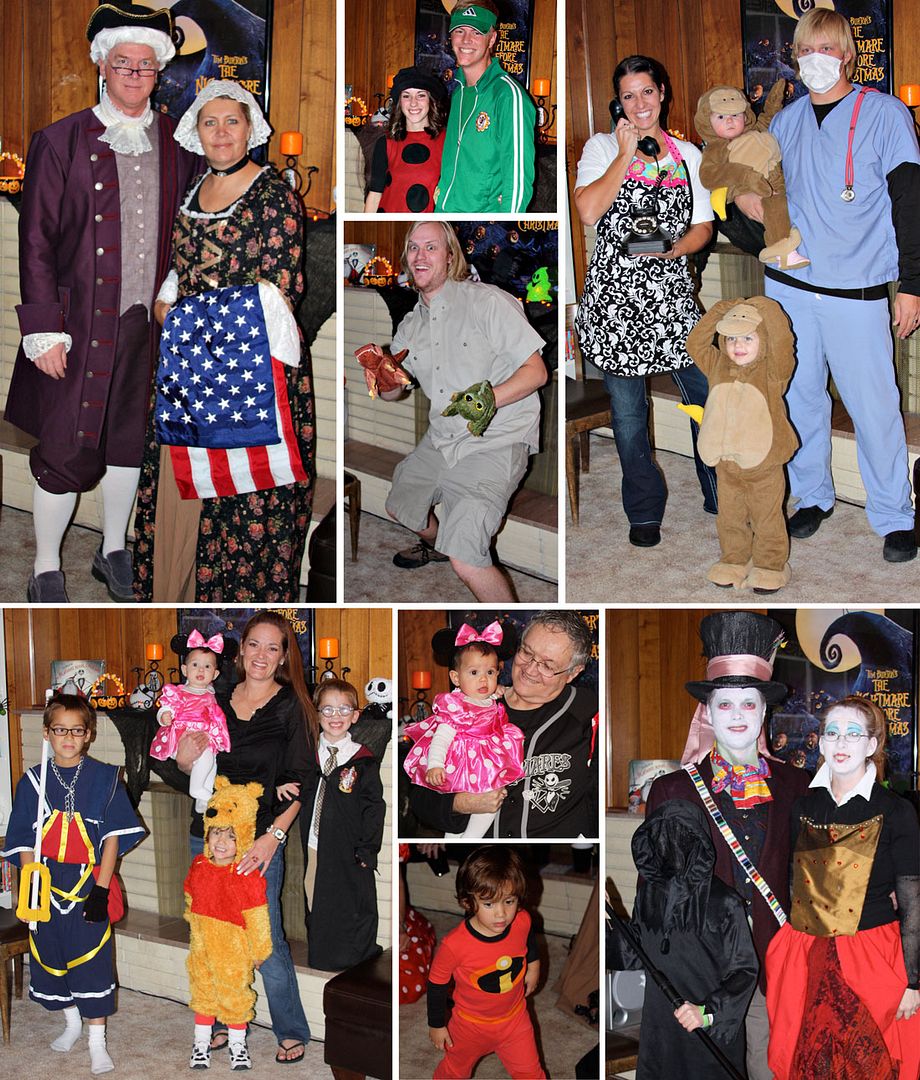 We had a vote and the "Monkey's Jumping on the Bed" family costume won Funniest Costume. The Mad Hatter and Queen of Hearts won best costumes and "Death" won scariest costume.
One of my FAVORITE moments of the night happened once everyone had left and I found Spock vacuuming up!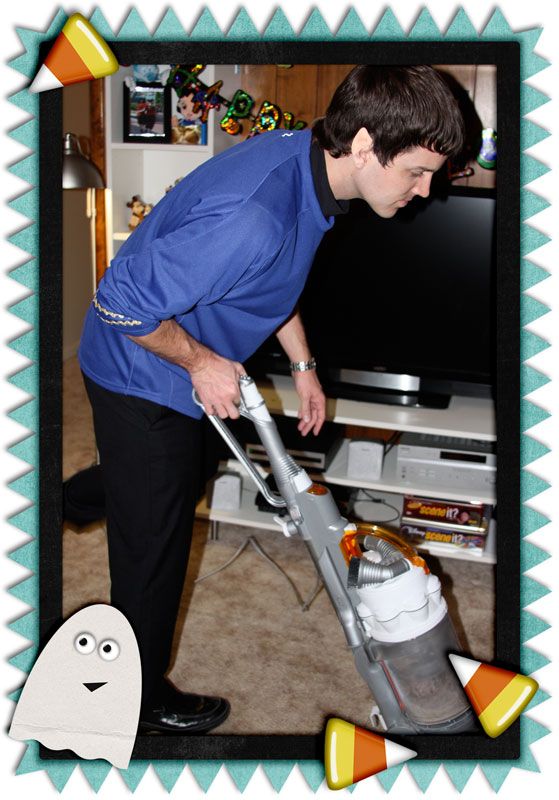 (frames & embellies from "
Cooky Spooky
" by Megan Turnidge)
We love our annual Halloween Party! Can't wait 'til next year.
Ok - see you guys tomorrow morning for the kick off of our DSD weekend!