I'm sooooo tired. This Daylight Savings switch today has me totally pooped. Yes, I got an extra hour of sleep this morning, but it feels so LATE right now. Not like I usually feel at 11pm. This is my normal bed time.
ANYWAY - before I zonk out, I wanted to let you know what product I have on sale for
Manic Monday
.
From now until the end of the day Monday, November 2, you can get my
"Pirate Princess"
mini-kit for 2 bucks!!
Check out some ADORABLE layouts my Britt Girls just created with this mini!!
By Leda: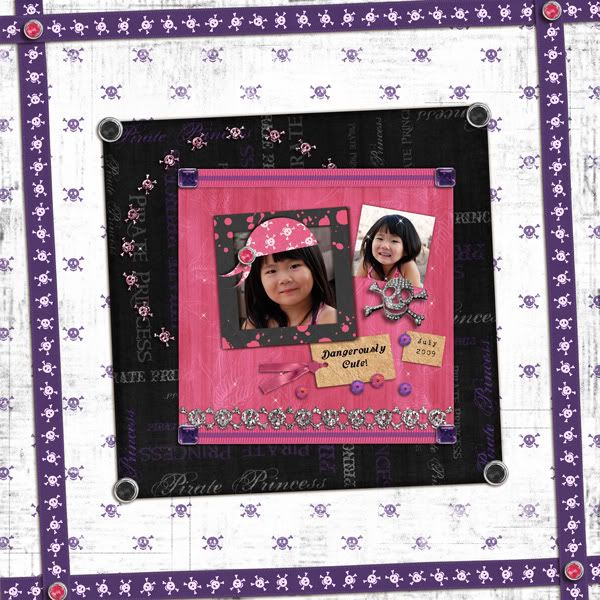 By Melissa: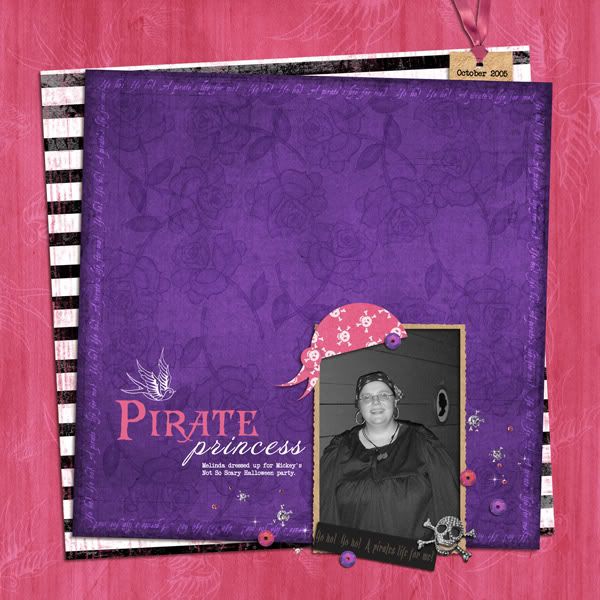 Fun, right?? I thought this kit would be a very fun after-Halloween sale item!
Hope everyone had a fun & safe Halloween! I JUST LOVE Halloween. I'm
totally
sad its over. I'll try and post Halloween pics tomorrow!
Goodnight everyone.