Hey everyone! It's Friday and its finally time to release my new kit . . .
"Happiest Season of All"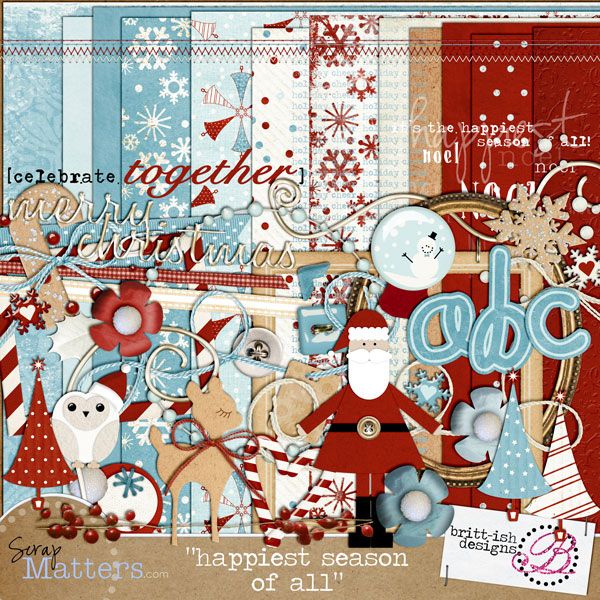 I just decided to jump right in and do a Christmas kit to kick off the season. Hope you guys like it!! I really love how it turned out. And I do have a little add-on freebie for you at the end of the post. So keep reading!! Here's the page I scrapped with it:
I'm also releasing this new alpha today as well . . .
"Die Cut Vellum Alpha"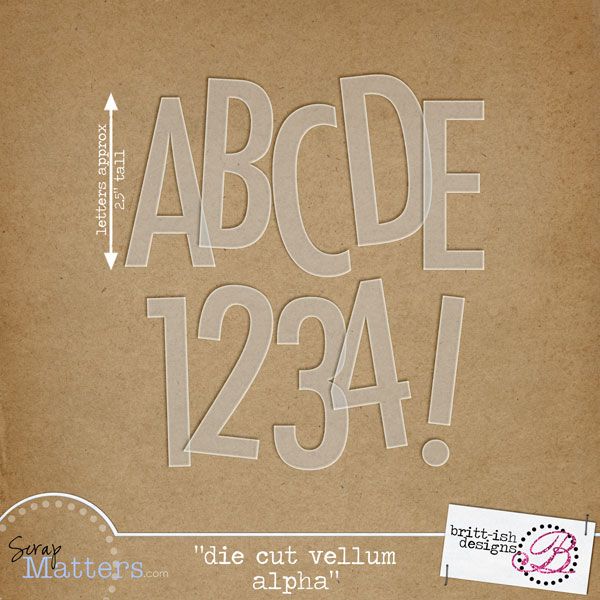 Here's what the Britt Girls scrapped with the new products:

Thanks girls! You really knocked it out of the park this week. As usual!
Alright - time for Show Offs. There are so many great ones this week! Enjoy . . .
If you'd like to be a Show Off and get a weekly gift, read all about it at the end of
this post
.
Alrighty - here is that add-on freebie I promised. Download
here
!
Hope you guys have a wonderful Friday! I'm hosting my Book Club at my house tonight. I've got a lot of things to do to get ready. Cleaning, cooking, etc. I'll make sure to blog about our book and give a review this weekend!! Anyway - gotta run!
TTFN