Ever feel like your scrapping mojo is running on empty? It's time to fill 'er up! AGAIN!
"Fill 'Er Up Templates 2"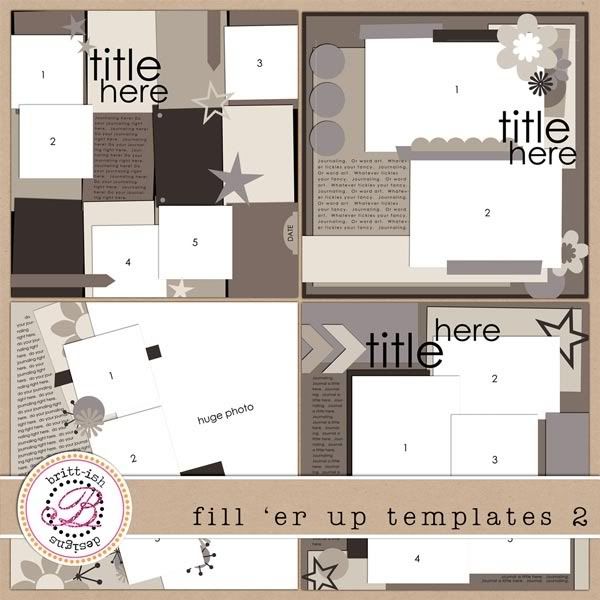 I'm somewhat addicted to scrapping with a template these days. And, as I've
said before
, I LOVE filling the entire page with papers, embellishments, and TONS of photos!! And these templates make it oh-so-easy!
Here's a page I scrapped using one of these new templates:


And here are the Britt Girls' layouts:



Aren't these fun?!! I'm going to be using every last one of them, probably more than once!! They totally work flipped, rotated, altered, etc.
Alrighty - time for another Show Off Slideshow. Enjoy!!
Each of my
Show Offs
are getting a sneaky early release! A new release that isn't available in stores until next week!
Oh quick reminder before I sign off. You have until Saturday night to enter the
March Flashback Challenge.
Keep those entries coming in!
Have a happy Friday and a fun weekend. TTFN!