Didn't Pee Wee have a friend in the Playhouse named Clocky? Well, meet
my
Clocky. I think we got this clock as a wedding gift, so he's lived in our house for 5.25 years! I've always liked this little guy. But since day 1, I've wanted to paint him. He's cute, but his shabby chic finish doesn't really go with our aesthetic. I always thought he'd look great in a funky bright color. So why wait 5.25 years to paint him? Good question!! I have no idea, other than being gun-shy and/or lazy!
But I decided he MUST have a makeover if he was going to live in our newly remodeled, newly redecorated house. Before he underwent his makeover I had to cover his face. He didn't come apart (his back is stapled on) so I had to carefully slide a piece of paper over his face to protect it.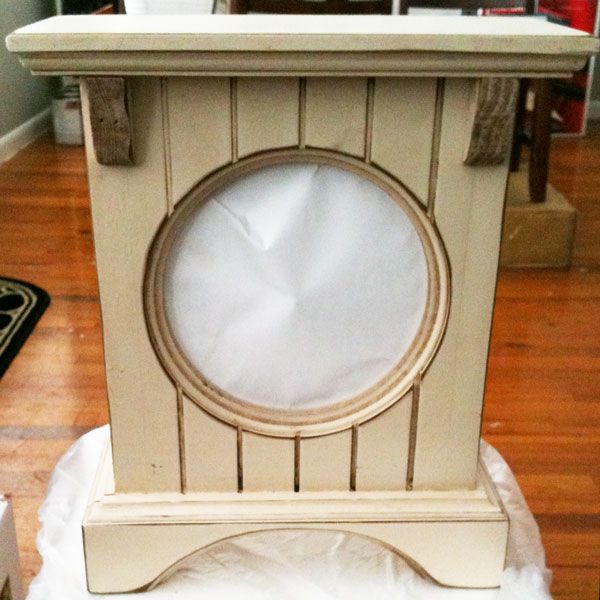 (I forgot to take a picture of him before I covered his face. Sorry!)
I picked up a little bottle of acrylic craft paint in a glossy finish (I was going for a lacquered look) at JoAnn's for somewhere around $1.25, a spongey craft brush, and went to town! I wasn't expecting it to take so many coats to cover it! I painted in between working and other projects so the coats were spread out over two days. I ended up having to do 6 coats and used my entire little bottle of paint.
But I have to say I'm in love with the new and improved Clocky.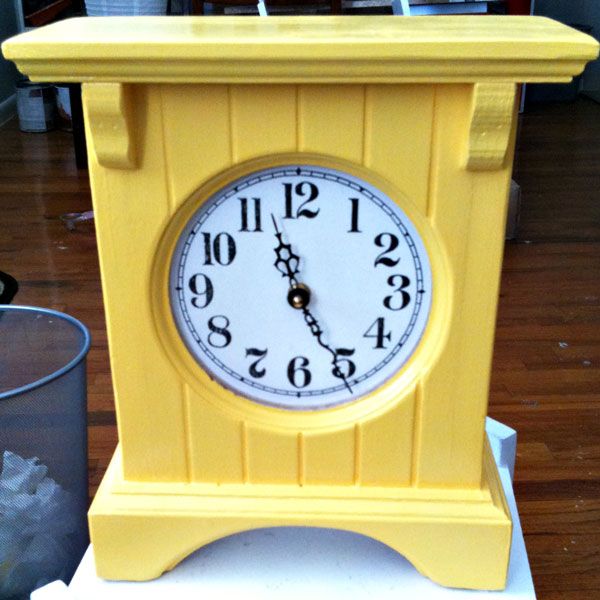 New Clocky will live on our new mantle. I have a few more things to do to finish decorating the mantle, but once its done I'll show everyone. But now you know one color that's in our living room/dining room area. YELLOW. My second favorite color after pink. There are definitely yellow punches going into this room & I'm loving it.
Enjoy your Sunday everyone!! See ya later.