Sorry for the lack of posts this week! I've been soooo busy!
But I'm so excited that its Friday again already!! Because today I'm releasing my first ever "revisit" of an older kit!!
"I'm a Dreamer - Revisited"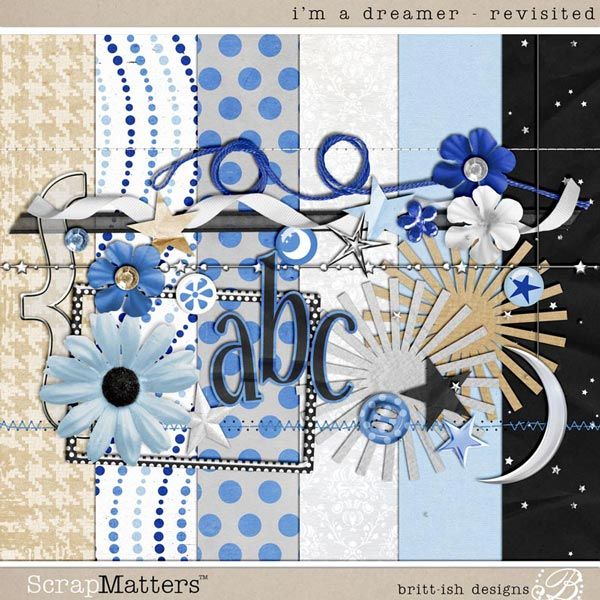 This is a Revsit of my classic
"I'm A Dreamer"
kit. You remember this kit, right? I released it in May of 2008!
For those of you who don't have the orignal, and want the new stuff too, you can buy the bundle and SAVE $$!!!
"I'm a Dreamer - Bonus Bundle"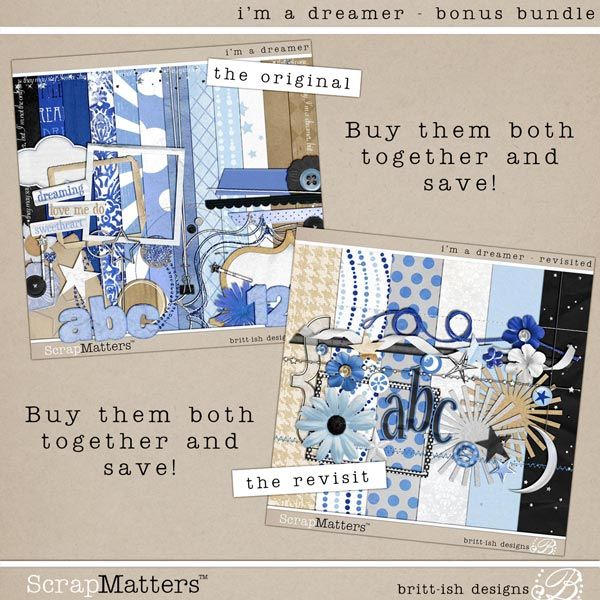 Here is a page I scrapped this week with the Revisit, with a few items from the original:
I also used Sahlin Studio's new
"Doodle-y Loops"
, which I'm in love with!! AND a new template by Cindy Schneider from her pack that comes out tomorrow at SSD!!
Check out what the Britt Girls scrapped:

I hope you like the Revisit as much as we all have!! If you love it, I'll definitely be doing more "Revisits"!!
Oh and you can still download the
orignal add-on freebie
from I'm a Dreamer
HERE!
Alright, lets enjoy this week's Show Offs . . .
Your Show Off's Exclusive gift this week is . . .
"Check Me Out"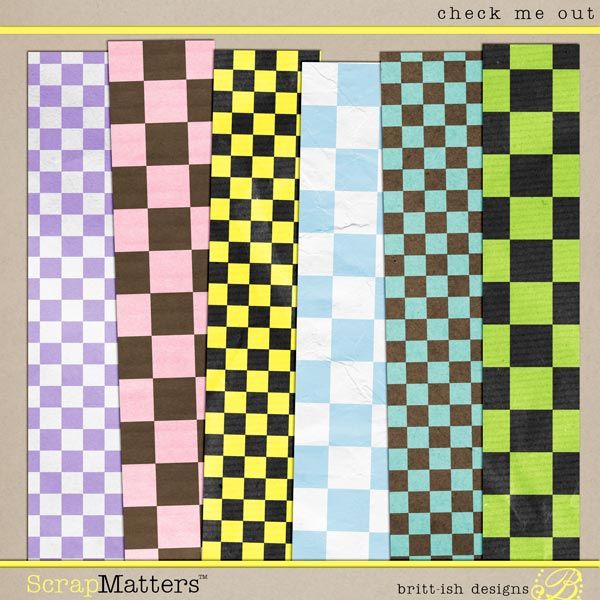 Watch your email inboxes!! I'll be sending this out later this morning.
If you'd like to be a Show Off, find out how by
reading this post!
And that's it for today's post!! Have a wonderful Friday and I'll see ya later.