It's time for another fun flashback to one of the kits released a while back. It's fun to revisit these older kits and remember how much I like them!!
This month my featured kit is . . .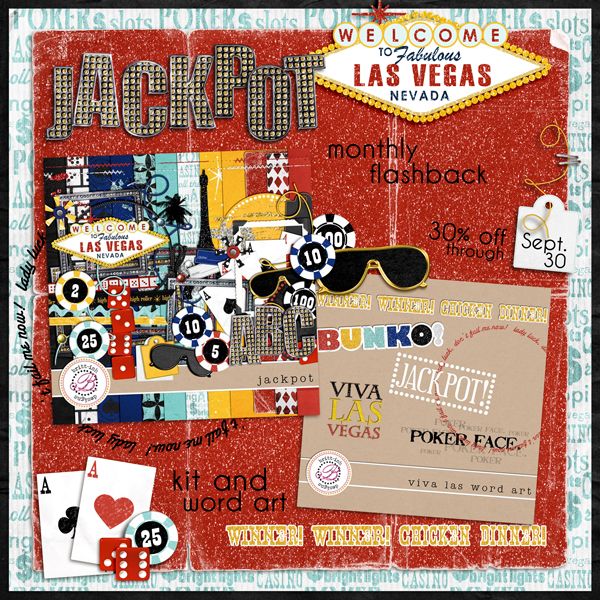 "Jackpot"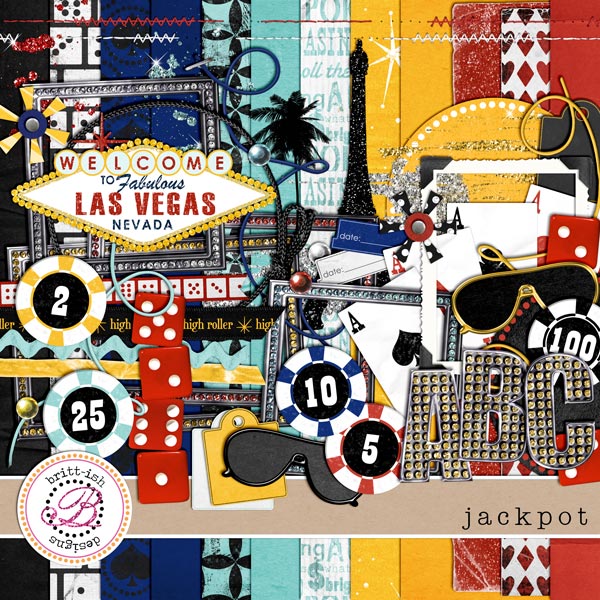 The coordinating Word Art pack is on sale too!

"Viva Las Word Art"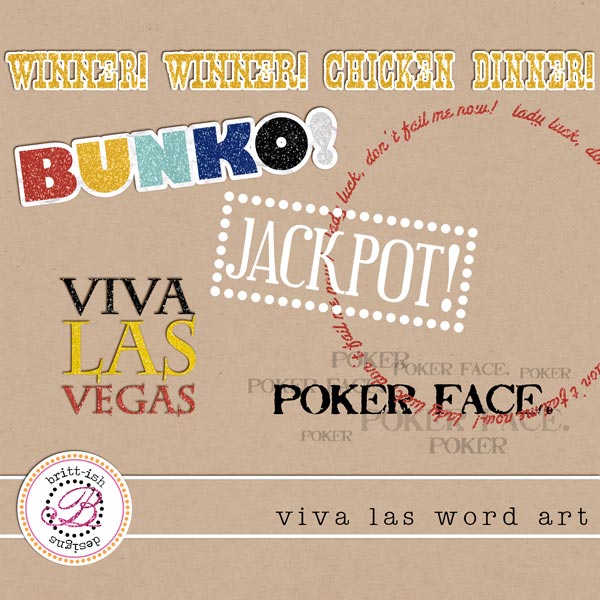 And don't forget to snag the freebie add-on if you haven't already!



[DOWNLOAD HERE]

Check out the new layouts my Britt Girls created:


So, just like last month, the featured kit (and the coordinating Word Art pack) are on sale!! 30% off!
But this part of the Flashback is DIFFERENT!!
CHALLENGE
Create a LO using "Jackpot" before September 30th, post it in the Britt-ish Designs Challenge Gallery and come back to this thread and link me up, and I'll enter you in a drawing to win a $15 Britt-ish Designs Gift Certificate! I'll do a random drawing for 1 winner at the end of the month. No matter when you purchased "Jackpot", today, last week or last year - just use it to create a layout and enter it to win!!
*IMPORTANT NOTE*
When you want to link to one of your pages in the Britt-ish Designs Gallery, you need to click on this little icon to make sure that "Display File Information" is on.
Then, below your credits, you'll see the File Information. Use this URL when linking up your page.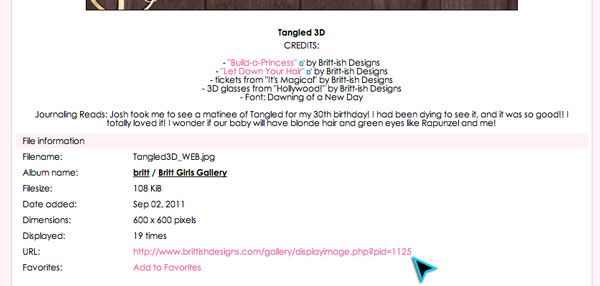 You can't just copy and paste the URL that's at the top of your browser window! It won't work.
One more note. I know some people had trouble with the gallery during my Guest Britt Girls contest. But all problems were solved by simply trying another browser. My gallery and Internet Explorer don't get along. So, if you're having trouble seeing where to Register, Log In, Upload, or Comment - just try using a different browser (like Firefox, for example) and you shouldn't have any trouble.
Ok - have fun with "Jackpot" this month!!! I can't wait to see what you scrap.
**PSSSST** One of my collabs with Sahlin Studio, "Around the World", is HER Featured kit this month too!! Check out her post all about it and score another one of my kits on SALE over at her shop!