I'm FINALLY coming back from maternity leave!! With NSD (National Scrapbooking Day) coming up this weekend, I figured it was the perfect time to stop dragging my feet and jump back into work. Ok, so I'm not JUMPING, I'd call it wading slowly back in. But hey! With a newborn, it's the best I can do.
ANYWAY - as most of you know, NSD is my BIGGEST discount and biggest sale of the year. And this year will be no different!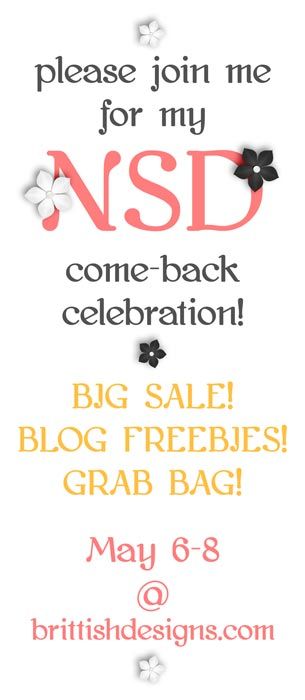 Make sure you stop by the blog AND the shop this weekend! The sale will be killer. The grab bag will be awesome! The freebies will be thrilling!! It's going to be a very fun NSD Weekend here at brittishdesigns.com!