Hi there! Babypalooza is in full swing around here, and I'm lovin' it!
I wanted to show you the LO I scrapped with Krista's new
"I'll Love You Forever"
collection. These photos are so special and I couldn't believe the true emotion I snapped as we shared our baby news with Josh's family members.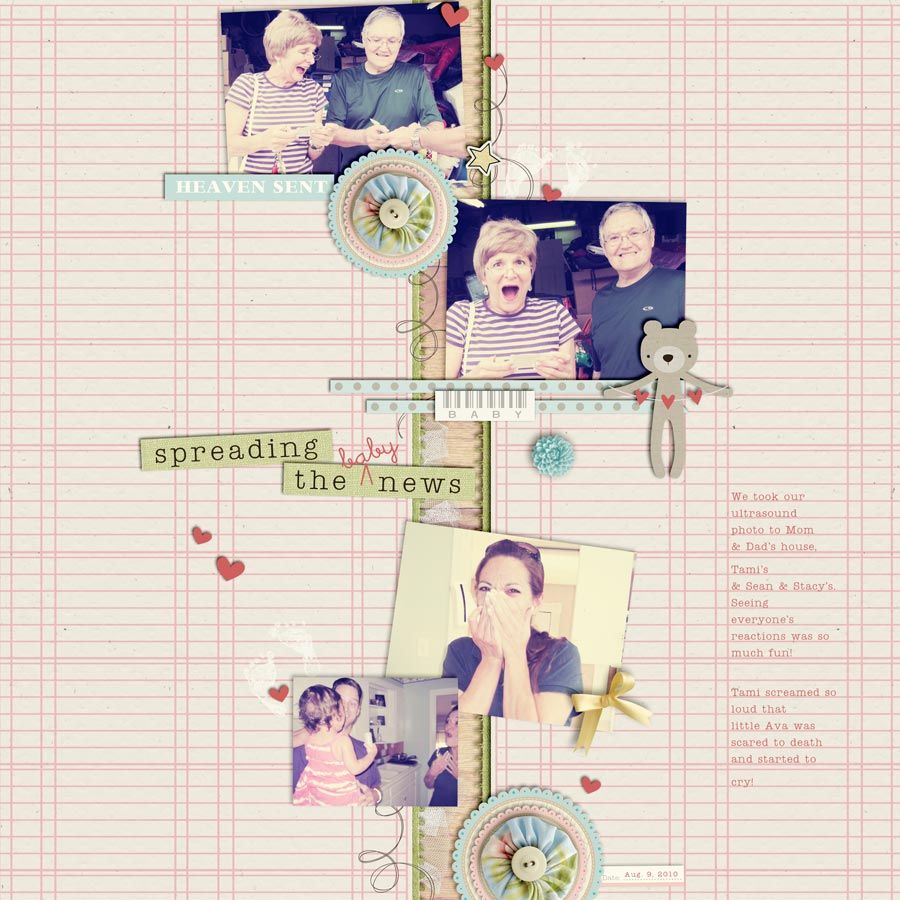 full credits here
I can't believe this was last August and its already mid-February. Time has really flown by. I guess that's what happens when you're havin' fun.