Hi guys!! SO SORRY this post is going up two days late!!! I was not prepared for how tired I would be when I got home Friday morning. I literally went straight to bed and slept ALL DAY! Then yesterday all I wanted to do was lie around on the couch with Josh. I couldn't make myself get up and work! And today it's taken me like all day to get Show Offs saved and the new stuff loaded into the store. I feel like I'm in slow motion!!! SO . . . here is Friday's post, 2 days (almost 3 days) late! SORRY AGAIN!!
New release this week:
"Breezy Holiday: Revisited"
This new kit is a revisit of my
Breezy Holiday kit
! When you put "Breezy Holiday: Revisited", the original
"Breezy Holiday"
kit, and
"Take a Sweater Alpha"
all together you get one AWESOME mega-kit!! And I've got them all in one bonus bundle if you don't have the originals yet!
"Breezy Holiday - Bonus Bundle"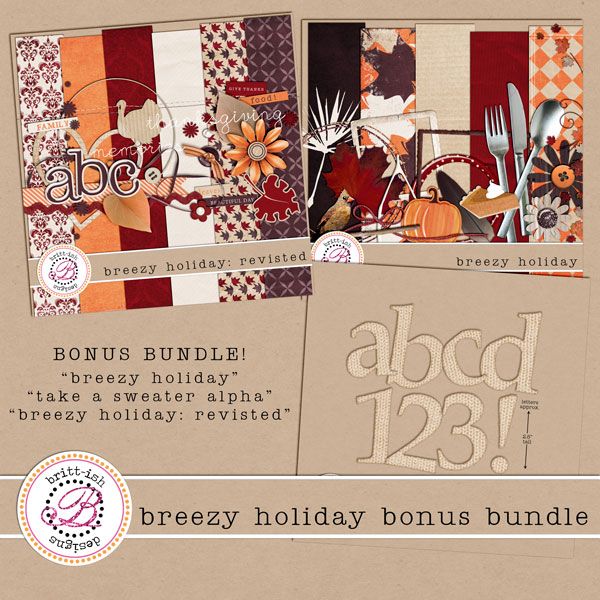 Check out what the Britt Girls created with the new Revisited kit and all the other goodies in the Bonus Bundle: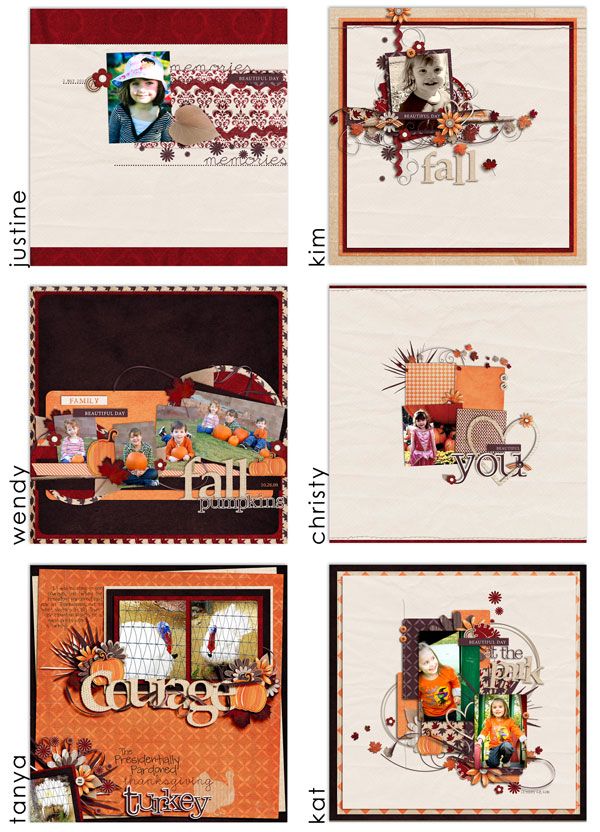 OK . . . time for Show Offs!
All the Show Offs this week are getting a Second Chance Gift. What that means is they get to pick one of the choices I give them from past gifts! (If you don't see your LO in the slideshow or your don't get an email - please email me and let me know!)
The Show Offs this week get to choose from: "Ultimate Disney Hat Collection", "DisneyDoodles", "Embossed Papers", or "Strings 'n Things: Fall".
If you'd like to Show Off and get gifts - just read
THIS POST
and find out what its all about!
And one last plug before I sign off - my Britt Girls could really use your votes in this week's
Battle of the Creative Teams poll
!
Please
VOTE NOW!!!
Thanks guys.
Have a HAPPY HALLOWEEN!