Are you ready for some spooky fun!? For the first time ever I'm releasing a QUADRUPLE collab!
"Mansion Masquerade"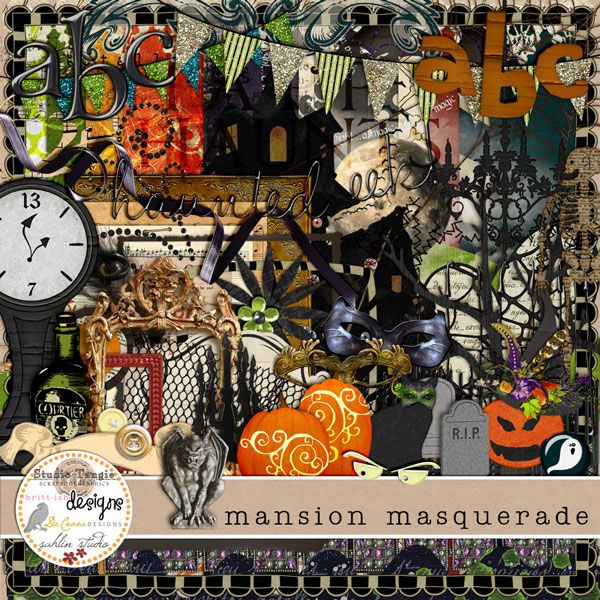 "Mansion Masquerade Mixed Media"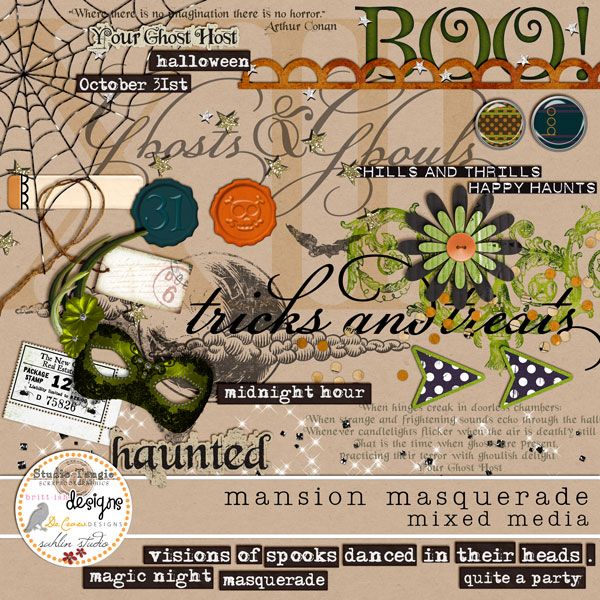 And we're offering some awesome deals! The Full Kit AND the Mixed Media pack are 20% off this week, AND there's an awesome Free With Purchase Clusters/Splatters pack when you purchase the kit this week too (10/07/10 - 10/14/10).
"Mansion Masquerade Clusters/Splatters"


FREE WITH PURCHASE OF MANSION MASQUERADE KIT THIS WEEK ONLY!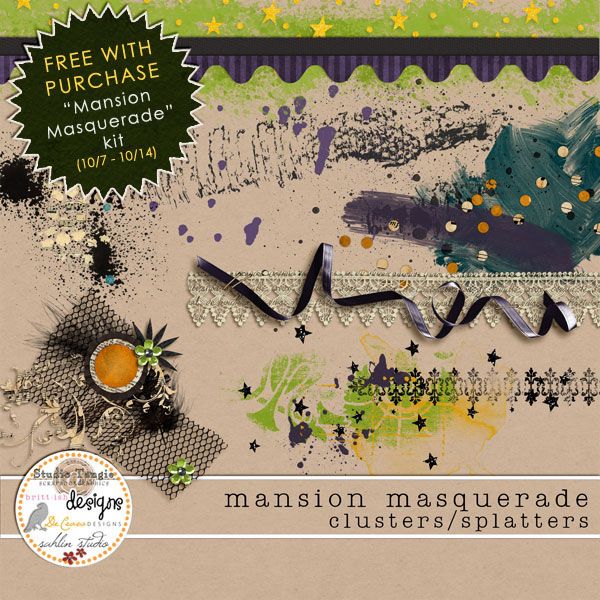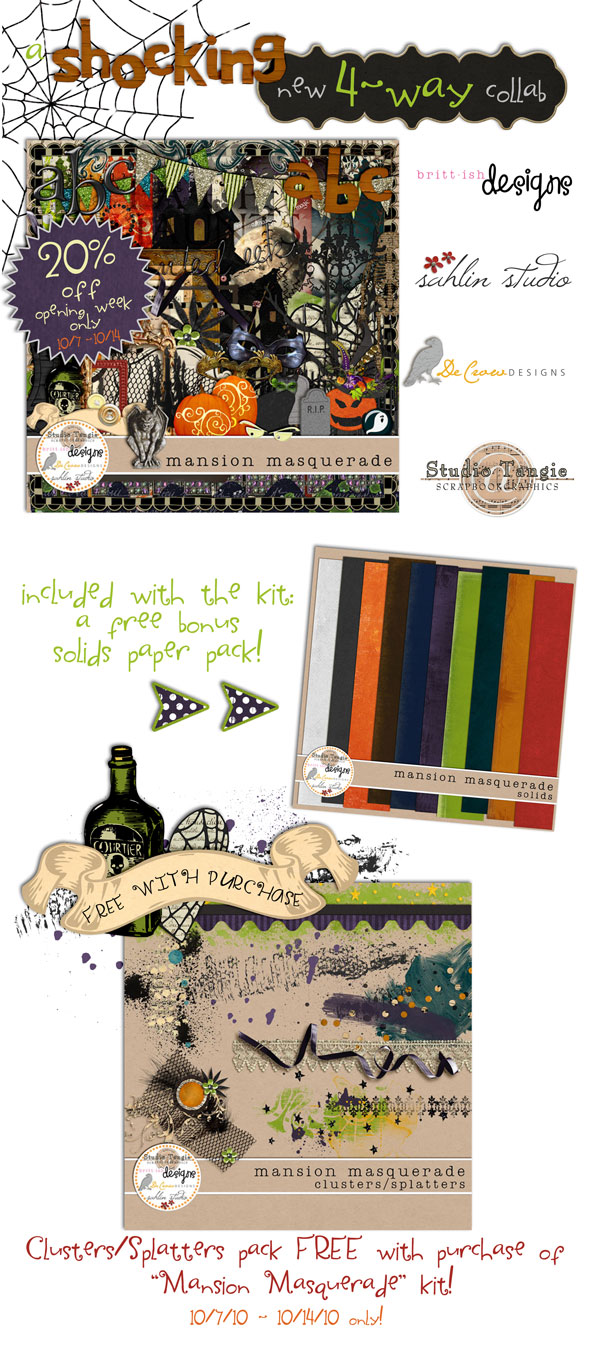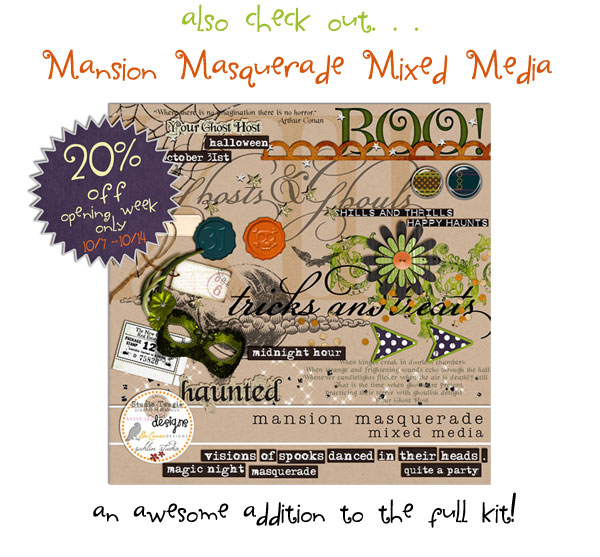 Here is what I scraped . . .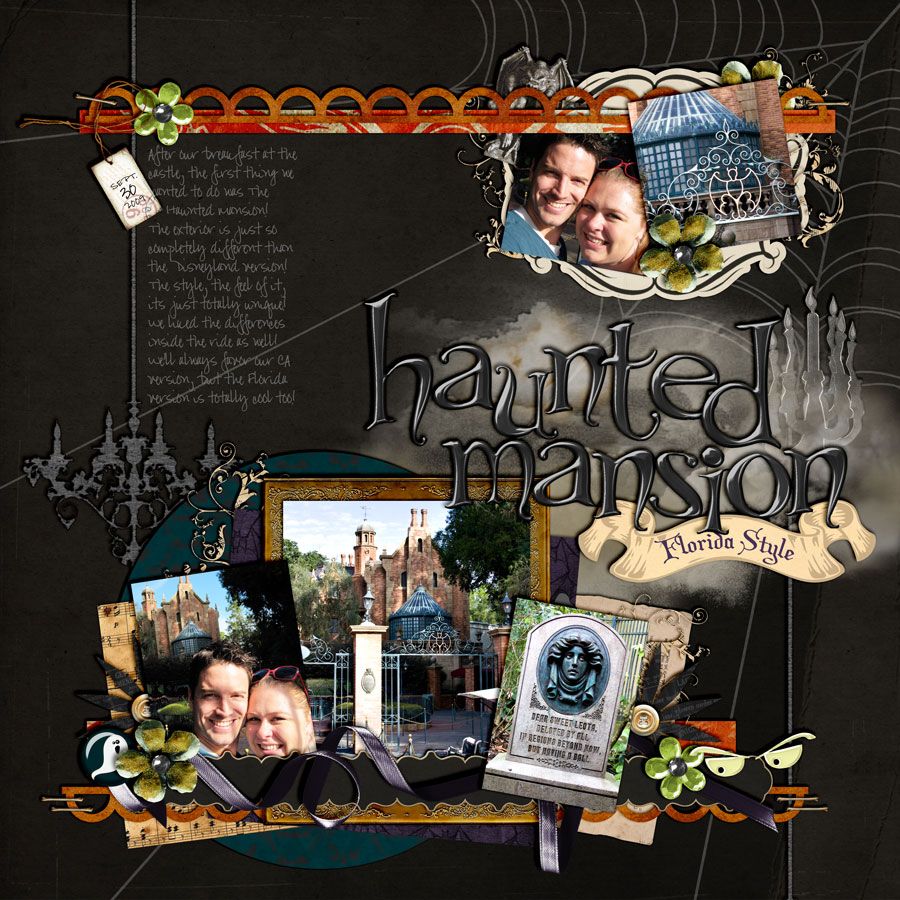 And check out what the Britt Girls created:
And with that, I'm off!! Hope you like all the new goodies. Have a great weekend!