This week will be completely M A N I C ! We just found out that we have a family even EVERY SINGLE NIGHT from now through Saturday. It's going to be a lot of fun, but totally exhausting. It's a dang good thing I don't have any shopping left to do this week! I'm totally done. I just have two little projects that need to be done. All my big projects are finished. I can't tell you how good that feels.
So yeah - my week is gonna be totally nuts! But I do have some great news!!! One of my kits is 50% OFF today only during ScrapMatters' Manic Monday sale!!
"It's Christmas Time In The City"
My very FIRST Christmas kit I ever made. Totally inspired by my bright, colorful funky Christmas tree ornaments. Here are some pages I did with it way back when!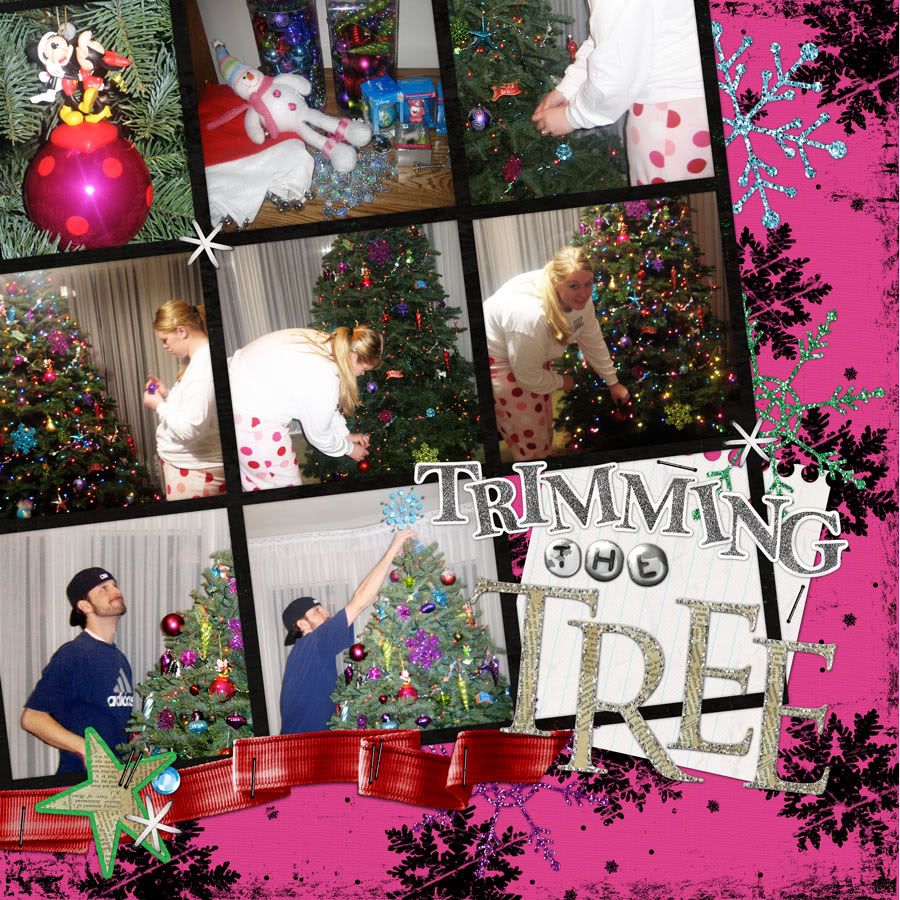 Anyway - that's my big deal for this Manic Monday!!! Hope you all have fun shopping the sale and have a happy Monday!! See ya.