I'm BACK! It was a wonderful trip and I was definitely NOT ready to come home. We were wishing we could have stayed at least a couple more days. I'll definitely post some pictures here soon, but I wanted to pop in and let you know about the GIVEAWAY WINNERS!
I did a random drawing, and the two lucky gals getting $25 Gift Certificates are . . .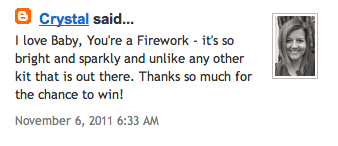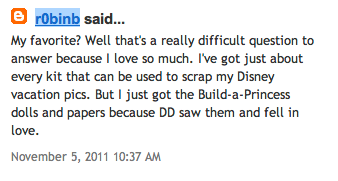 CONGRATS to Crystal and Robin! Please email me and I'll send those Gift Certificates right out!
Thank you EVERYONE who shopped my little DSD Sale! I know it sounds cheesy, but it really means to much to me that people support Britt-ish Designs. It's partially how we are supporting our little family. It's DEFINITELY how we get to do things like take our baby girl to Disneyland. So THANK YOU THANK YOU THANK YOU to all my customers, fans, cheerleaders, and supporters. You guys rock. I really love you all.
Have a magical day and like I said, I'll be back with more trip photos soon!