MouseScrappers.com
is currently raising money for "Give Kids the World", a non-profit storybook themed resort in Kissimmee Florida where children with life-threatening illnesses, and their families, are treated to week-long, cost-free fantasy vacation!

(photos courtesy of Give Kids the World)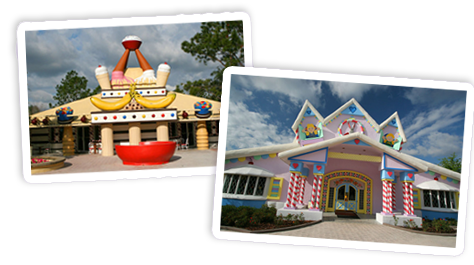 Give Kids the World's mission is to fulfill wishes of children, and to never turn a child away. They work very closely with organizations like the Make-A-Wish Foundation to fulfill these wishes. Make-A-Wish qualifies the families and provides transportation to the Orlando area, and Give Kids the World provides a week of accommodations, food and theme park tickets - all at no cost to the families.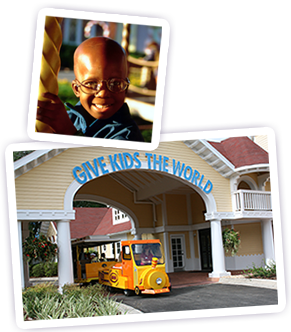 The resort is almost entirely staffed by friendly, loving volunteers (or "Angels", as they are called) who greet everyone with a warm smile. The facilities around the resort were designed with special needs in mind. For example, the carousel (free of course) accommodates wheel chairs. And Disney World, and other theme parks in the area send their characters right to the resort for a visit each week to meet the children!
The more I've read about this amazing place, the more amazed I am by it! I highly recommend you check out http://givekidstheworld.org and see for yourself all the amazing things they do for these families during the week that they visit. From weekly Christmas, to wheelchair accessible horseback riding, it's a dream come true for these kids and their families.
Give Kids the World relies on donations - so MouseScrappers.com decided to create a charity kit called
"Wishes Happiness & Hope"
. It was actually in the works back when I was due with Scarlett so I didn't get to contribute. But, its such a good cause! 100% of the revenue generated from the sale of this kit will be donated to Give Kids the World.
Click on the image above to purchase this kit and help raise money for this incredible place. You'll be able to see example LOs using the kit at the link above as well.
Or go to
MouseScrappers.com
and click on the orange "Donate" button near the top of the page to make direct donation (without the kit) via PayPal.
Every little bit helps!! Do your good deed for the day and either purchase the kit (it's GIGANTIC BTW!!!) or make a little donation. Thanks so much!