Happy Valentine's Day everyone. Hope you're all having a wonderful weekend with your loved ones. Josh and I decided we wanted to watch lots of Olympics, go see a movie ("Valentine's Day" - very romantic, very fun. I recommend it). And we wanted to have "Steak Out" at home like we did last year. But to our disappointment, we drove past the night before on our way to dinner and realized it was CLOSED!! :( Too bad for us. So instead we went to Applebees for steak. Not the best experience, but the food was delish!! It was a very fun Valentine's Day. I just love my Valentine so no matter what we do, I'm happy!
Josh surprised me on Friday with 2 dozen red and white roses! Such a wonderful start to our Valentine's weekend. Aren't they pretty? (sorry for the crumy iPhone pic)
And check this out!! HAHA Josh and I brought out our presents for each other and look what we'd done . . .
We got each other the SAME gift tote bags at the Disney Store!! We are quite a pair!! hahaha
Just a reminder about my latest Valentine's Day kit in the shop,
"Pink Valentine".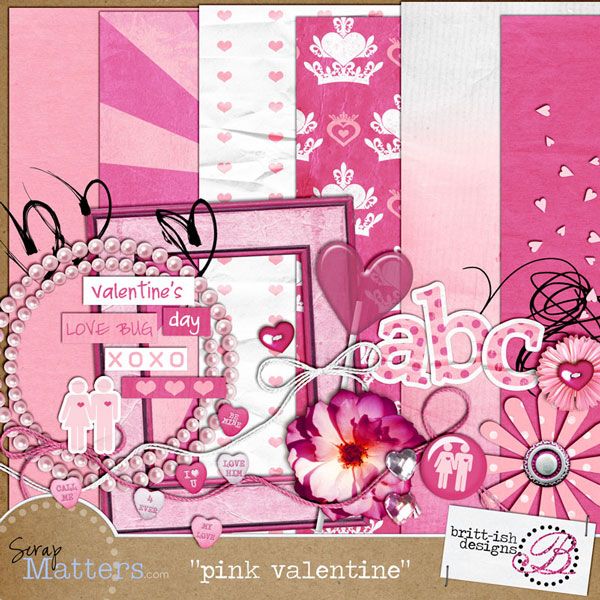 It's just $4. Pick it up to scrap your Valentine's Day memories!!